IN TRIBUTE TO OUR DEPARTED COMRADES
MEMORIUM
As we now gather to remember and bond with one another, we would be remiss in not remembering comrades who also shared our experience but are no longer with us. Let us pause to honor others who stood shoulder to shoulder with us. Many were close friends. Some did heroic things. All were a part of our 108th experience. While the original group returned home intact, we know that some of the men who replaced us were later killed in action. (KIA) They too should be placed upon this roll of honor. They are also a part of our legacy.
In gratitude for our survival and in fond remembrance of our departed comrades, we dedicate this roll of honor.
---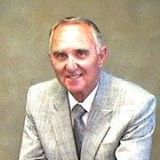 James L. Bentley
Deceased 2016
"Jim" James Leo Bentley, 88, of Fontana entered into eternal rest on July 28, 2016.
He was born May 28, 1928 to Leonard James and Lena Bentley in Tulare, California. Jim was married to Margaret May "Marge" Bentley for 66 years. He loved aviation with a passion as well as golf. Jim attended Chaffey High School and continuing his higher education at Chaffey Junior College. He began his general education through the U.S. Army in 1961. He soon after transferred to the University of Omaha and received a bachelors of science. Jim received numerous medals during his military career such as: National Defense Service Medal, United Nations Service, Medal, Korean Service Medal, Army Occupation Medal (Germany), Armed Forces Reserve Medal, Army Commendation Medal, Army Aviation Badge, Vietnam Service Medal, National Defense Service Medal w/ First OLC, Republic of Vietnam Campaign Medal, Bronze Star Medal, Legion of Merit, 2 Overseas Bar. During his military stay Jim and his family moved 27 times, serving in the Vietnam and Korean War, ending his military career after 20 years of service in 1970. He then started a new career finding home in Fontana. He became an insurance agent for All State Insurance Company, dedicating 20 years and retiring in the 1990s.
Retired Lieutenant Colonel Bentley leaves behind to cherish his memory his loving wife Marge Bentley; his son, Robert James "Bob" Bentley; grandchildren, Amy Wilson Albright, Robert Bentley Wilson, and James (Jimmy) Bentley Wilson; great-grandchildren, Olivia Albright, Debbie Albright, Madalyn Albright, Bentley Wilson, William Wilson, as well as his brother, Donald L. (Don) Bentley. He is preceded in death by his daughter, Debra "Debbie" Bentley Wilson (2/9/12) and parents Lena and Leonard James Bentley.
---
Col. Louis "Buddy" Bedoka
December 1, 1931 - November 1, 2015
Louis "Buddy" Bedoka, 83 of Anadarko passed away on Sunday, November 1, 2015, in Oklahoma City, Oklahoma. He was born on December 1, 1931, in Anadarko, Oklahoma to Maurice and Pearl (Guy) Bedoka. Buddy was raised in Anadarko all his life, graduating Anadarko High School in 1950. Buddy went to USAO in Chickasha and received a Bachelor of Arts. Buddy joined the National Guard Thunderbirds on January 10, 1949, serving his county until 1987. Buddy served in both the Korean War and Vietnam War. He married Marlene O' Donley on July 29, 1956, in Anadarko, Oklahoma. Buddy was a member of the Bethel Baptist Church in Anadarko.

He is survived by his wife; Marlene Bedoka, of the home, one son; Bruce Bedoka, Chickasha, OK; two daughters, Karen Nelson and husband Kenny, Midwest, OK; Kay Urquhart and husband Kevin, Charlotte, NC; seven grandchildren, Cacy Bedoka, Jake Bedoka, Philip Nelson, Greg Nelson, Perri Nelson, Brett Nelson, Ryan Urquhart; three sisters, Anna Donoghey, Joyce Smith, Guyneth Scholes; one brother, Maurice Bedoka and wife Lydia; one sister in law, Glenda Bedoka, numerous nieces and nephews.
---
Lt. Col. Duane T. Rodabaugh
Passed away on January 14, 2013
Phoenix, AZ
---
Kenneth A. Holderman
Passed away on August 3, 2012
Pittsburgh, PA
---
TO ALL OUR DEPARTED COMRADES
Joseph J. Andelmo
Louis "Buddy" Bedoka
James L. Bentley
Lucian D. Boylston
Harvest Brooks
Robert J. Bruner (Maj.)
Edward J. Dixon
Thomas A. Doyle
Kenneth A. Holderman
Ira W. Hornbeck (CW-2)
Steve Hyland
Bruce Jackson
Col. David L. Jones - Commanding Officer
Willis R. Kaufman (E-7)
Ronald J. Kraehnke
Kerry McCollister LT
Ralph A. Recco (E-9)
Lt. Col. Duane T. Rodabaugh
Lt. Col. Robert H. Scoggin
Lt. Kenneth T. Stringer
Nicholas Sqeglia
Wayne D. Thomas
Donald W. Watlington (Capt.) 108th Batt. Commander
James R. Wheeler
Johnnie M. Whitt
Donald P. Wigg
Roy Yednak "Yak Yak"