Where : Marriott Courtyard
St. Charles St.
New Orleans, LA
When: May 15- 18, 2019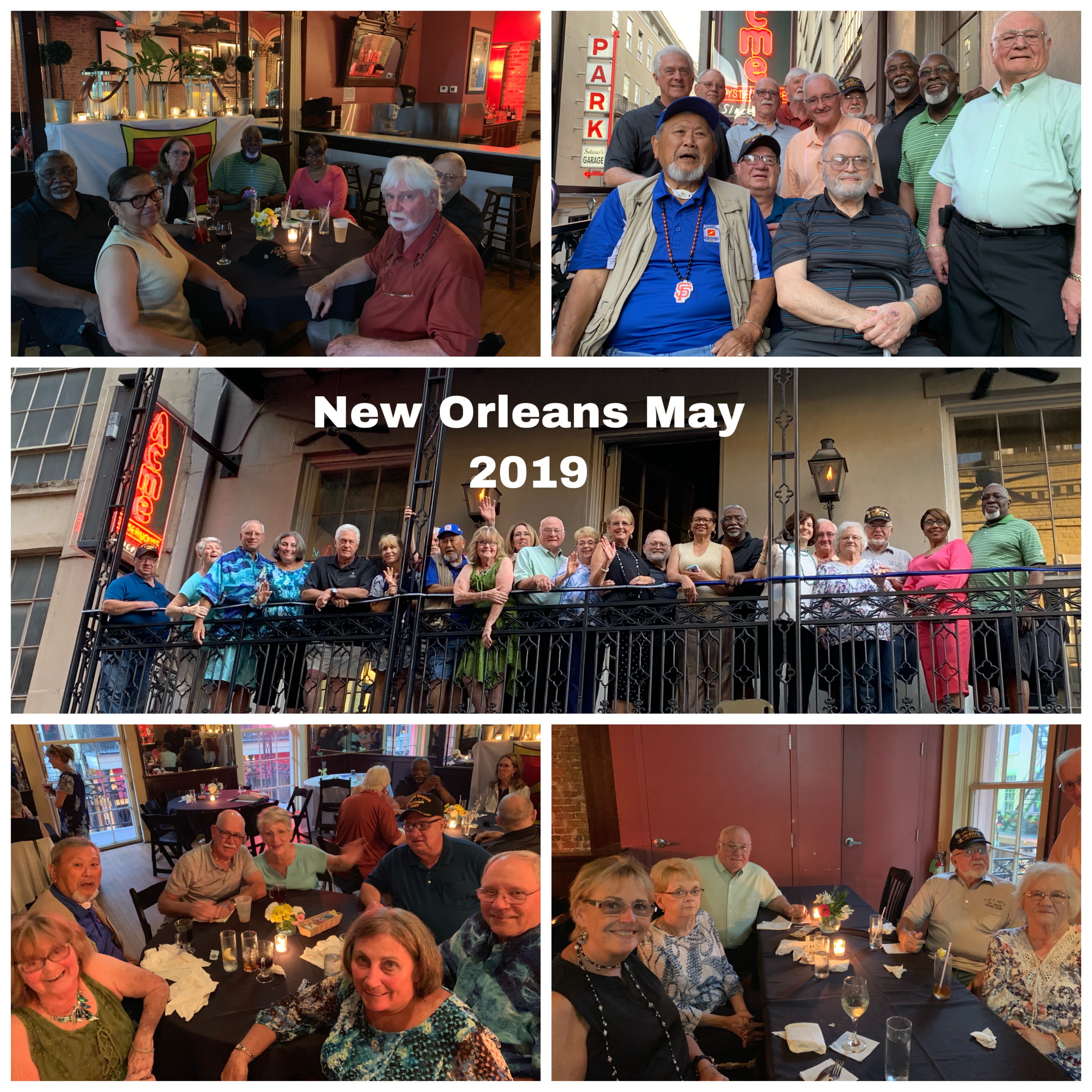 ---
The reunion took place May 15-18, 2019 in New Orleans. Twenty five people were in attendance. Ron and Shelley May, Major Lee Horton and Bill Nichols were new attendees. A great time was had by all as is evidenced in the pictures.
---